Work Culture at Velli Ventures
---
At Velli Ventures, we invest in companies with resources coupled with our employee's abilities, expertise, and innovations. We explore new ideas and opportunities to set benchmarks to achieve. Teams & leaders will guide you along, and the only thing we expect from you is the willingness to grow with us.


---

"Balanced work-life" is an obligation, not a fantasy, in Velli Ventures. Our work atmosphere is flexible enough to accommodate your interests and hobbies. In return, we expect commitment and sincerity in your job to meet the standards of world markets. Here, achievers are acknowledged and rewarded to build a relationship with our employees. We are diverse in services, experiences, and backgrounds. So, Velli Ventures gives importance to equity and inclusion to give what is best for our employees.
About Us
---
Velli Ventures is a renowned firm comprised of companies that look forward to investing in entrepreneurs with potential. The corporate offices of our firm cover every possible services to give investment solution to the companies at high standards.
---
As a Business incubator, we Offer a unique and highly flexible combination of business development processes, infrastructure, and people designed to nurture new and small businesses by helping them grow through the complex and vulnerable early stages of business development.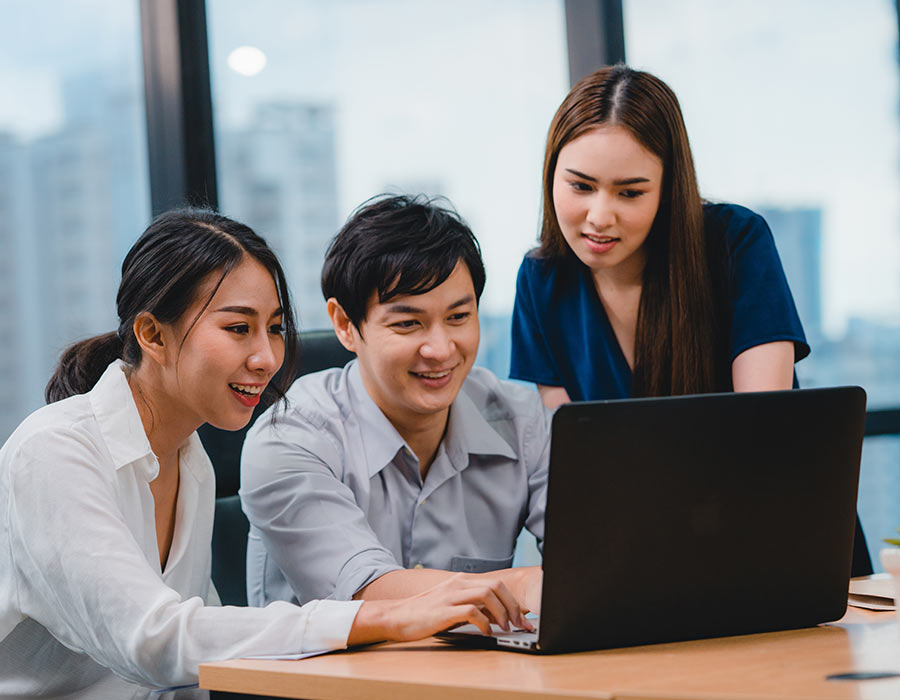 Experience:(Minimum 1 year)
Age:21-32
No of openings: Chennai(1), Pondicherry(1)
• Communication skills with Basic English knowledge
• Problem Solving
• Convincing skills
• High energy level
• Planning skills

Experience:(2- 5 years)
Age:21-35
No of openings: Chennai(2)
• Create an inspiring team environment with an open communication culture
• Set clear team goals
• Delegate tasks and set deadlines
• Oversee day-to-day operation
• Monitor team performance and report on metrics
• Motivate team members
• Discover training needs and provide coaching
• Listen to team members' feedback and resolve any issues or conflicts
• Recognize high performance
• Encourage creativity and risk-taking

Experience:(2- 5 years)
Age:21-32
No of openings: Chennai(2), Pondicherry(1)
• Good Communication Skills
• Should have knowledge about call barging
• Basic knowledge of Quality tools.
• Randomly audit required number of calls on daily basis.
• Providing timely and accurate feedback to agents for improvement areas .
• Work upon the action plans to improve Quality scores.
• Provide feedback using prescribed feedback model to improve call quality & compliance.
• Mentoring and coaching on Quality adherence and parameters.
4
Management Information System
Experience:(2- 5 years)
Age:21-32
No of openings: Chennai(2), Pondicherry(2)
• Ensure Manage all the sales and CRM data
• Prepare daily weekly and monthly reports using H- lookup, v - lookup, pivot table, excel formulas and macros
• Perform data analysis for generating reports on Periodic basis.
• Regular data backups
• Provide strong reporting and analytical information support to management team.
• Develops MIS documentation to allow for smooth operations and easy system maintenance
• Handling database, verify data and correct the database.
• Provide support and maintenance to existing reporting systems

Experience:(2- 5 years)
Age:21-32
No of openings: Chennai(1), Pondicherry(1)
• Facilitate all aspects of new hire training and create, facilitate and / or revise training materials and documents to equip frontline skills and knowledge.
• All aspects to drive a Customer Centric environment and facilitate floor-training program.
• Supervise and coach new learners in training for employee progression related to project.
• Earned a Bachelor's degree in any field.
• Customer Service experience is a must with strong verbal communication.
• Conduct new hire trainings & short bursts of refresher training for the employees and Effective training skills. The ability to teach and train other individuals.
Experience:(2- 5 years)
Age: No Age Limit
No of openings: Chennai(1), Pondicherry(1)
• Creating multiple channel sales partners for sales of paid subscription packages via tele center, basis defined SOP's / SLA's / pricing models
• Ensuring team hiring to ensure budgeted numbers • Maintaining regular connects to ensure overcoming day-to-day challenges
• Due training & hand-holding of all stakeholders to ensure proper flow of product/process knowledge, week-on-week for all new joiner, as well as via monthly refreshers (including on new product development)
• Close tracking and monitoring on input KPIs (such as Data and Hot Leads) to help improve productivity
• Responsible for evaluating Centre's performance with key metrics (attempts / talk time / presentations / quality score etc.) on routine basis to ensure optimized productivity as well as ensuring minimum leakage
Experience:(2- 5 years)
Age:21-32
No of openings: Chennai(1), Pondicherry(1)
• Book keeping
• payroll processing
• tax planning and returns
• payable and receivables accounts management
• bank reconciliation
• financial reporting
• skills include proficiency in using accounting software programs Tally with GST filling - Regular & Composition, GSTR 1- Sales Return, GSTR2 - Purchase returns, ITC claim & others.
Career At Velli Ventures
Contact Our HR Team